| | |
| --- | --- |
| | LCDR William Joseph Clemente (USN Retired), born to COL William W. Clemente (USA) and Barbara Clemente on May 15th 1926, died September 12, 2006 at his home in Oswego, NY. He is survived by his wife Kim Anh Clemente; Sons; Dr. William A. Clemente and his wife Dr. Linda Clemente; Keith P. Clemente and his fiancÚ Tammy; MAJ Timothy M. Clemente (USA) and his wife Anita Clemente; MAJ Anthony T. Clemente (USA) and |
his wife CPT Bonnie B. Clemente (USA); Daughters Ann L. Nyswonger and her husband David Nyswonger; Stacia A. Aspenwall and her fiancÚ John; Jean E. Majercin and her husband Larry Majercin; and Jacqueline G. Clemente and her husband W01 Keith Lattman (USMC); Sisters: Bernice Starace of Lutz FL and family; and Barbara "Babs" Tucker and her pre-deceased husband Major (USMC Ret) E. S. Tucker of Westmore, VT and family.

LCDR Clemente entered the naval service in October of 1943 and took part in action in the pacific theater. He served during the Korean conflict and later in the Vietnam Theater. Noteworthy assignments in his 30 year naval career included numerous tours in the elite naval special warfare unit known as the "Beach Jumpers". The Beach Jumper units were highly secretive tactical deception and psychological operations units founded in WWII by Douglas Fairbanks Jr. These units later became the modern SEAL teams. He served in these units both as an enlisted man and as an officer. Significant assignments as a Beach Jumper included Commanding Officer Beach Jumper Unit 1 Coronado NAB; Assistant Officer in Charge Naval Special Warfare Group Vietnam, attached to Commander of Naval Forces Vietnam, commanding all Navy SEAL, UDT, Boat Support and Beach Jumper units; Assistant Officer in Charge Naval Special Warfare Group Western Pacific Detachment Okinawa, Japan. LCDR Clemente was a qualified naval parachutist, scuba diver, demolition, unconventional warfare and jungle warfare expert. LCDR Clemente's numerous personal and unit awards include the Silver Star, Bronze Star with Valor device, and Purple Heart. Following his naval career, Bill worked as a warehouse supervisor for Stone and Webster until his retirement in 1988. Since his retirement, he has lived in seclusion in Spooky Woods Farm, Southwest Oswego.
---


LCDR William J. Clemente, 1926-2006
BJU-2, 1953-56, 1962-66
BJU-1, 1966-70
'Our association has lost one fine Navy Veteran'
---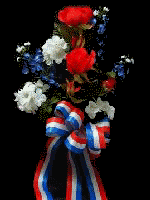 ---
| | |
| --- | --- |
| | |
| BJU2 -1953-56, 1962-66 | BJU1 - 1966-70 |