National Homeland Security Knowledgebase
---
Death notices are posted for 30 days from the date the association is notified.
---
~ ASSOCIATION NOTICES ~
remember to 'Refresh' this page regularly
Our address & telephone changed in 2010
US Navy Beach Jumpers Association
450-106 State Road 13N, #407
St. Johns, Florida 32259-3860
Tele. (727) 4-USNBJA
please update your records
and keep us updated with yours.
NOTICE---NOTICE---NOTICE
George Goto, Robert McBride and Frank Toti, please email the Admin Office so we can get your up to date email address and send you your new login information. Thank You!

The link for

Annual Dues for 2015 is available,

Pay my 2015 dues online now

dues is requested by
Jan. 31st each year.

Members in arrears must pay both 2014 and 2015 to be brought back in good standing for 2015.

A link is provided on the 2015 dues page
to pay for 2014.
MEMBERSHIP CARDS FOR 2015 WILL BE PRINTED STARTING IN JANUARY.
IF YOU PAY BETWEEN NOW AND JANUARY YOU WILL BE PLACED ON THE
LIST FOR THE FIRST CARDS PRINTED.

regular members 80 years of age or older, are dues exempt members at their discretion. To those members who are 80+ and continue to pay annually, we appreciate your contribution.
First time applicants 80 years or older, must pay the initial $25.00 application fee.
(email us your DOB for this dues exemption)
"Turbo Vestri Hostilis"
The Beach Jumpers motto.
GENERAL FYI:
1. The Admin Office has rec'd many applications during the past year, however many of the applicants have not sent in the required $25.00 initial process fee (which is applied to the first year or portion of first year dues) and therefore the application is sitting dormant. If you have applied and not heard anything back, this may be the reason. Applications will not be processed without the application fee, this includes new members age 80 or older.
2. Regarding dues, a member is listed as not in good standing after a dues lapse of one year. Members not in good standing must pay two years dues to be reinstated to good standing status. Some members have sent in a new application thinking that this step can be by-passed. If you have a member number on file (since our inception) you cannot become a new member, you just need to pay up the two years dues. This rule was voted in by the membership in October 2009.
"The Deceivers" by Thaddeus Holt
The Beach Jumpers website uses the following alternate viewing programs,
Adobe Reader and Microsoft Windows Media Player.
Both of these programs can be downloaded free of charge.
---
---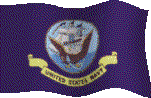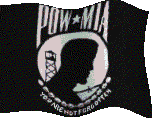 ---



Lt. Douglas Fairbanks Jr.
---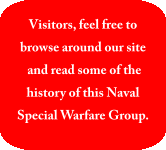 ---

---